POPIA - The Clock is Ticking!
POPIA - The Clock is Ticking!
Panel Discussion (2 CPD Hours).
Panellists:
Hayley Levey (VDT Attorneys)
 PR de Wet (VDT Attorneys)
 Ronald King (PSG Wealth Financial Planning)
 Annemi Slabbert (Old Mutual)
Members:
Please This email address is being protected from spambots. You need JavaScript enabled to view it. to validate your membership and receive your coupon to register for free.
Event Properties
| | |
| --- | --- |
| Event Date | 11-05-2021 10:00 am |
| Event End Date | 11-05-2021 12:00 pm |
| Registration Start Date | 19-04-2021 7:00 am |
| Capacity | 92 |
| Registered | 74 |
| Available place | 18 |
| Cut off date | 10-05-2021 11:55 pm |
| Cancel Before Date | 10-05-2021 5:00 pm |
| Individual Price | R99.00 |
| Location | GoToWebinar |
Venue Information - GoToWebinar
A link will be send to registrants a day before the webinar
Agendas
10:00 - 12:00

Where are we in terms of POPIA enforcement?

Where are we in terms of POPIA enforcement?

Where are we now on the timeline of POPIA including guidance notice issued by the Regulator?
Information Officers – who are they? What are their duties and should they be based in South Africa?
Prior Authorisation and  when to apply
Codes of Conduct and how these work in practice
Further guidance notes we expect to receive in the upcoming weeks from the Regulator

Timelines (effective date, information officer, etc. organisations' compliance programmes/privacy projects)
What are the main legal aspects to keep in mind when it comes to POPIA and what should you be prioritising at this point?

Short recap on key points of the law
What your compliance priorities should be in the countdown to D-Day

How POPIA will impact the insurance industry and business
Possible Benefits of needing to comply with POPIA in the context of the insurance industry

In the context of privacy, business innovation and technology advancement
Considering the benefits of codes of conduct

How to approach compliance (consider tech aspects and legal aspects etc. – it is a combined holistic approach. The impact of other laws when building a privacy framework)
Possible predictions for enforcement of POPIA after the effective date.
How should the adviser's methods of doing business change given POPIA – advisor checklist
The Impact of related laws on a privacy framework – Cybersecurity, Cybercrime, CPA etc
Speakers
Hayley Levey
associate at VDT Attorneys Incorporated
Presenter: Hayley Levey

Currently an associate at VDT Attorneys Incorporated, Hayley practises in VDT's commercial and tax division where she focuses on the legal fields of data protection, compliance management and corporate and commercial secretariat work. Her experience and knowledge extends further to the legal fields of company law, research, procurement, legalisation services and IP; with the majority of her time being spent presenting on topics of POPIA and data protection governance and planning, developing and implementing data protection and legal compliance agreements and solutions for clients by helping them cut through and address the so-called traditional 'boring' compliance red tape.
Qualifications:
Bachelor of Arts in Law (BA.Law) (UP) (2013)
Bachelor of Laws (LLB) (UP) (2015)
Attorney of the High Court of South Africa (2017)
Certificate in Corporate Law (with distinction) (UNISA – Centre for Business Law) (2019)
Adrian Burmeister
2021 IING President
IING  Host -  from Bryte Insurance Company.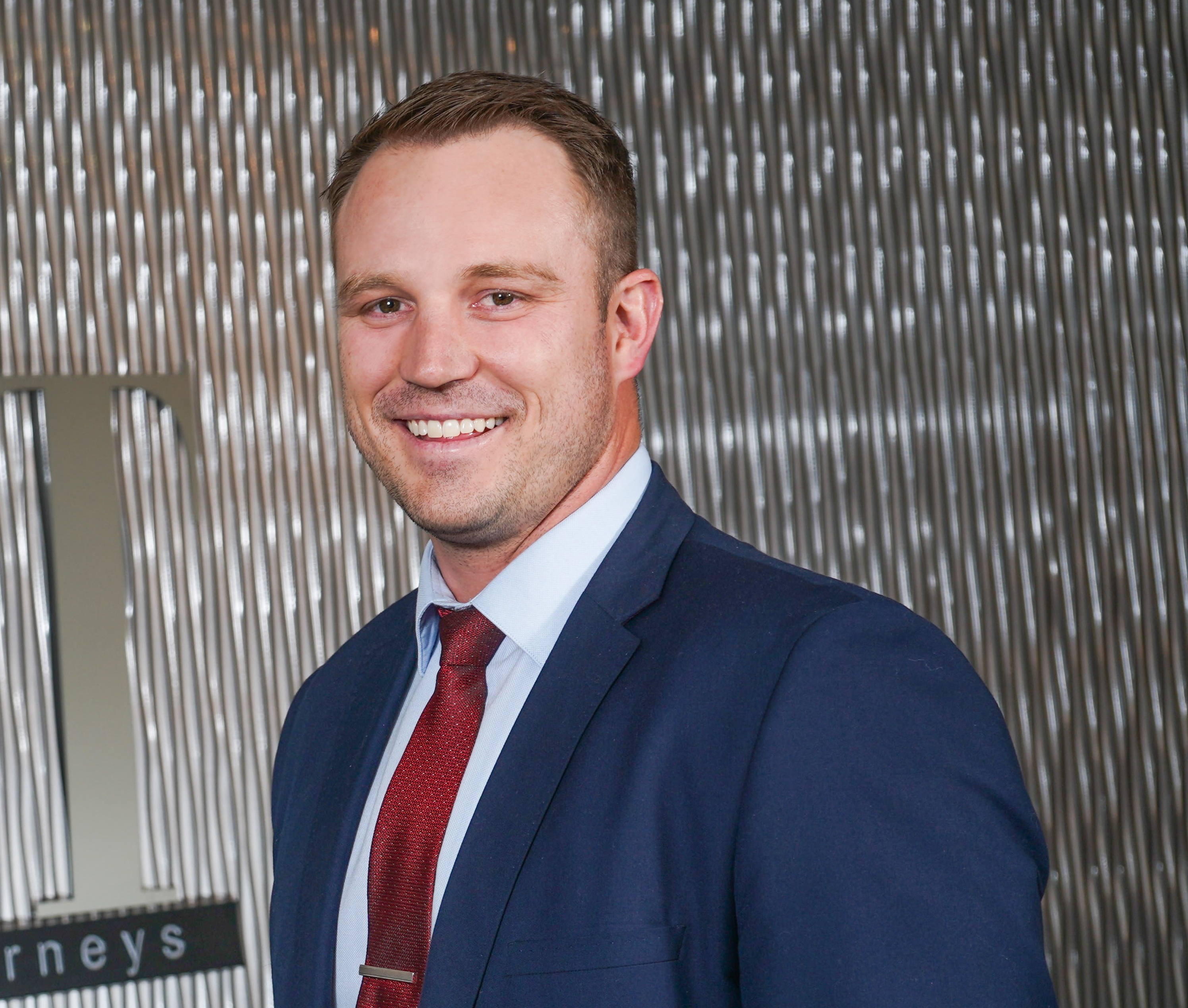 PR de Wet
Director, Head Commercial Law and Tax Division
PR specialises in corporate and commercial transactional work, including mergers and acquisitions, corporate structures and restructuring, the establishment of companies, and all ancillary documents such as shareholder agreements, MOIs, sale and subscription of share agreements, and joint ventures and co-op agreements. His areas of expertise include corporate and commercial law, company law, mergers and acquisitions, business law and corporate structures, technology and intellectual property, data protection laws and BEE structures and procurement.
Bachelor of Commerce in Economics & Law (B.Com) (NWU) (2008)
Bachelor of Laws (LLB) (NWU) (2010)
Certificate Course in Competition Law (UP) (2013)
Certificate Course in Advanced Company Law I & II (Wits) (2015)
Master of Laws in Corporate Law (LLM) (UP) (2017 – 2019)
Ronald King
Head: Public Policy & Regulatory Affairs
CFP® FPSA® MTP®
B.Com.LLB.LLM.APDFP.MPhil
Ronald completed his BCom Law degree at the University of Stellenbosch and joined Sanlam Namibia as a financial advisor in 1993. After completing his LLB at UNISA, he was transferred to Sanlam Johannesburg as a legal advisor. In 2000, he co-founded Allegiance Consulting where he was Director: Tax until he joined PSG Konsult as Manager: Products and Training in late 2004. Ronald completed his LLM in 2005 and was awarded the prize for the top student in Principles of Investment Planning & Portfolio Management in 2006 as part of his Advanced Postgraduate Diploma in Financial Planning. In 2013 he completed his MPhil in Futures Studies. In 2018 Ronald was awarded the FPI Harry Brews Award for lifetime contributions to the financial services industry.
He is currently Head: Public Policy & Regulatory Affairs at PSG Konsult and serves on many industry bodies. Ronald is a prolific writer with a number of subject matter books as well as a bi-weekly column in a prominent magazine. Ronald is a Certified financial planner with the FPI, a registered Fiduciary Practitioner of SA with FISA and a Master Tax Practitioner with SAIT. Ronald is also an International Chess Arbiter.
Annemi Slabbert
Old Mutual Group's Chief privacy officer
Annemi Slabbert is Old Mutual Group's Chief privacy officer, responsible for overseeing privacy compliance for the Old Mutual Limited group – this includes the African operations. 
She is also the privacy officer (data protection officer) for the main Old Mutual life insurance operating company.  My career with Old Mutual started in 2007 when I joined the privacy programme.  Since then been involved in the OM privacy gap analysis, designing of solutions, and remediation of gaps/implementation of solutions to ensure compliance.  This involved, amongst other things development of training material, third party management, strategy around privacy notices and transparency, development of privacy data inventory, etc.
She also looks after all other regulatory changes that impact Old Mutual – that includes monitoring the environment, informing stakeholders of regulatory changes, oversee the commentary process, and overseeing implementation and compliance with new regulatory developments.
Sponsors
Old Mutual