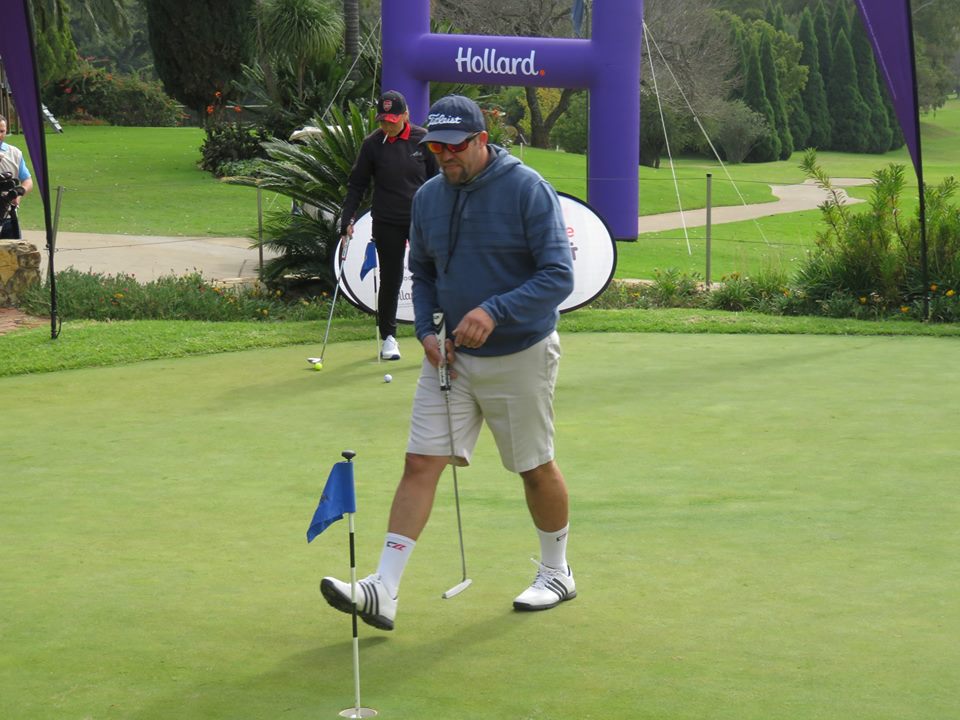 On the 16th of May, the annual IING President's Golf Day was hosted at the Wingate Golf Club in Pretoria East. It was a cold and overcast day, but the spirits of those in attendance could not be damped.
The golf, along with the fun, grew warmer as the day progressed with fabulous sponsored holes and the promise of great prizes to be won by the best players.
The annual Golf Day proved again to be one of the highlights for the insurance fraternity in the Northern Region, as it is always well attended by golf enthusiasts and their guests.
The main sponsor for the 2018 President's Golf Day was Hollard Insurance Pretoria Branch. Johan Prinsloo and his team ensured that the course was coloured purple from beginning to end, and this royal colour surely added to the festive atmosphere.
The rest of the sponsors also pulled out all the stops and provided enough refreshments and snacks to sustain the players who braved the cold. Sponsors included Iemas, Bryte, Guardrisk and Rodel.
The individual winners and winning teams for the day were as follows:
• Nearest to the pin on 18th – Morne Stoltz
• Nearest to the pin on the 16th – Gerrit Venter
• Longest drive on the 2nd – Johan Van der Weshuizen
• Winning 4-ball – Armand Joubert, Danie Van Vuuren, Kobus Steyn and Jean Joubert
• 2nd place 4-ball - Mark Fichardt, P Uys, Johan Van der Weshuizen and R Coetzee
• 3rd place 4-ball - James Young, Derek Tuchten, Anton Williams, Kevin Meyer
The IING team is looking forward to seeing you at our next year's President's Golf Day!
View more photos on our IING Facebook page.