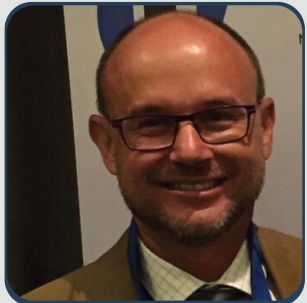 Greetings to all of you in the wonderful land of the north!
What a year! Some say it was one of the worst years ever regarding catastrophic events. Hurricanes Harvey and Irma will cost an estimated $290 billion, and I believe we are going to feel their effect in the re-insurance and local insurance market during 2018.
The year is winding down, and it is always a good time to reflect on what has happened and how you dealt with it.
At the IING we want to thank all our members and sponsors for their contributions during 2017. We couldn't do it without your continuous support. We hope we can do even better in 2018. Staying relevant and making a difference are two of the most important aspects we want to achieve at the IING.
At our annual IING year-end function, we announced our intention of starting up a programme where we want to assist young insurance individuals with their insurance studies.
We realise that we need these young people to come aboard, and some of them can just not afford to pay for their studies. It will be a small beginning, but I sincerely hope it can grow into something big and great in the future. Watch this space!
Please allow me the opportunity in thanking the IING exco and committee members for their work during 2017. You don't get paid for doing what you do at IING, but I am sure we are all doing it because we love giving back to the industry.
Also big thanks to all the companies you work for in allowing you to be part of the IING committee.
Walt Disney once said – "The difference in winning and losing is most often…..NOT QUITTING!
Let's take 2018 head-on and go out and make a difference in the lives of our clients we serve in this wonderful industry of ours.
God bless, Merry Christmas and a Happy New Year from all of us here at the IING.
Anton